About Fulshear TX
Fulshear (pronounced "ful-shur") is a small community of approximately 14,000 people. It has very limited amenities, so residents of Cross Creek Ranch spend most of their time in Katy TX. Cross Creek Ranch lies between Katy TX (77494) and Fulshear TX (77441). Cross Creek Ranch has a Fulshear address but most of it is zoned to Katy ISD schools.
>> See Fulshear TX website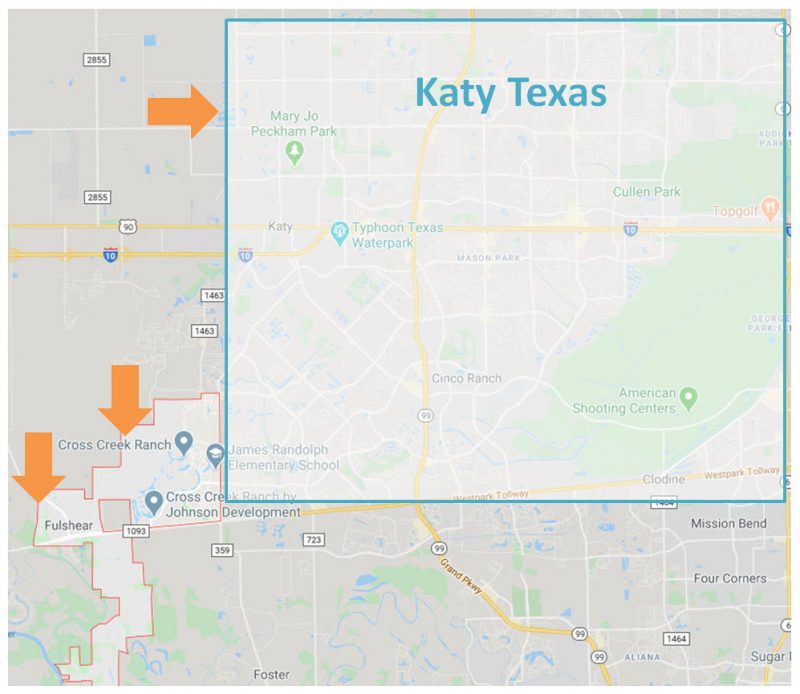 NOTE: Katy boundary is not accurate…for demonstration purposes only.