All About Cross Creek Ranch
Top 10 Things About Cross Creek Ranch:
High performing schools
Fantastic neighborhood amenities
New construction homes available
Beautiful neighborhood with lakes, wildlife and mature trees
Energy-efficient homes available
Dog park
Eco-friendly design of neighborhood
Not located in a high-risk flood zone
Wide range of home styles and prices
Waterfront homes available
Price Range: Home prices range from $253K to $1.6M with $442K the median home price in March 2021. 
⇒ Get the Cross Creek Ranch Market Report
Download my Cross Creek Ranch Neighborhood Guide or sign up for monthly market updates.
Cross Creek Ranch is a Johnson Development located on the far-west side of Katy in Fort Bend County…close to FM1093 (Westpark Tollway). In fact, Cross Creek Ranch is actually located in Fulshear TX 77441. The west side of the neighborhood is zoned to the Lamar Consolidated ISD school district.
Primarily built since 2007, most of the 1200+ homes (approx.) in this neighborhood are Traditional in style. On average, these homes are two-story homes with 4 bedrooms, 3 baths, and over 3000sf with 2-car garages.
This eco-friendly neighborhood has native trees and grasses (unmowed areas) and natural habitats for Texas birds and wildlife including a 50-acre "polishing pond." There are 28+ miles of hike/bike trails (see map) winding through the neighborhood's "tall grass" areas and lakes. Waterfront homes are available in the neighborhood and new construction homes are still being built!
Cross Creek Ranch has a "small town"atmosphere and features a community clubhouse with a 70- foot observation tower that provides 360 degree views of the area. Next to the community clubhouse there is a neighborhood café and a 6,000sf fitness center, plus a large swimming pool and waterpark featuring a 140-foot high hill with a water slide. There is another swimming pool in the neighborhood, plus multiple playgrounds, tennis courts, volley ball court, a disc park, and dog park.
Cross Creek Ranch truly has a "community feel" with frequent events for residents so they can get to know one another and create memories. Past events have included:
Movie on The Hill
Music on the Patio (Fridays at the Italian Maid Café 5-6 p.m.)
Summer Family Luau
Texans Watch Parties
The Art Market
Trail of Treats
Holiday Tree Lighting
Blizzard Bash(December)
>> The Resident Event Calendar is available via My Cross Creek Ranch
PROs and CONs
The following summarizes the PROs and CONs about Cross Creek Ranch:
| | |
| --- | --- |
| PROs | CONs |
| | |
| Fantastic neighborhood amenities | Neighborhood split into two different school districts |
| New construction homes available | |
| Beautiful neighborhood with lakes and mature trees | Foundation fee and/or Capitalization fee charged when you buy/sell. |
| Energy-efficient homes available | Pipelines located in and beside the neighborhood |
| | |
| Eco-friendly design of neighborhood | |
| Not located in a high-risk flood zone | |
| Gated 55+ Community available | |
| Wide range of home styles and prices | |
| Waterfront homes available | |
| No high-voltage power lines | |
Location
The following maps shows the location of this neighborhood in relation to Houston TX .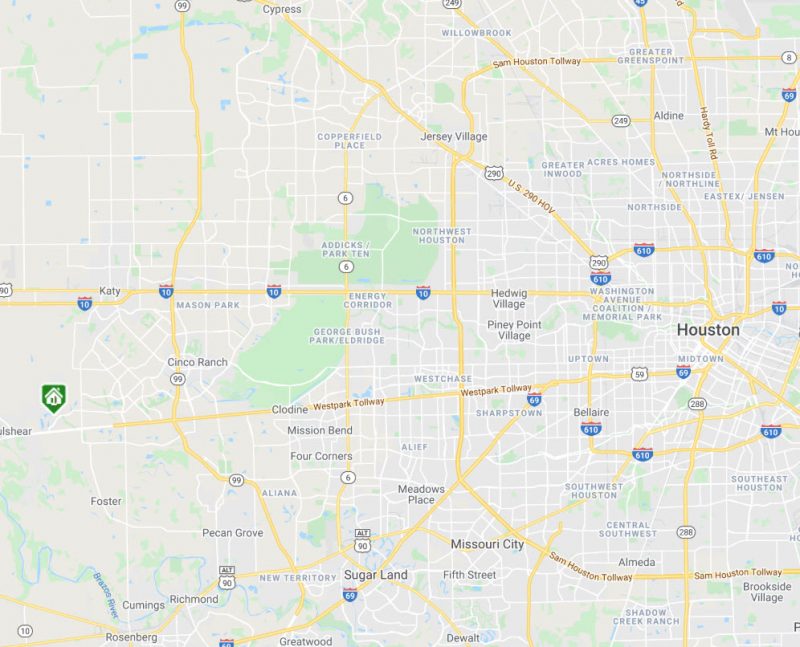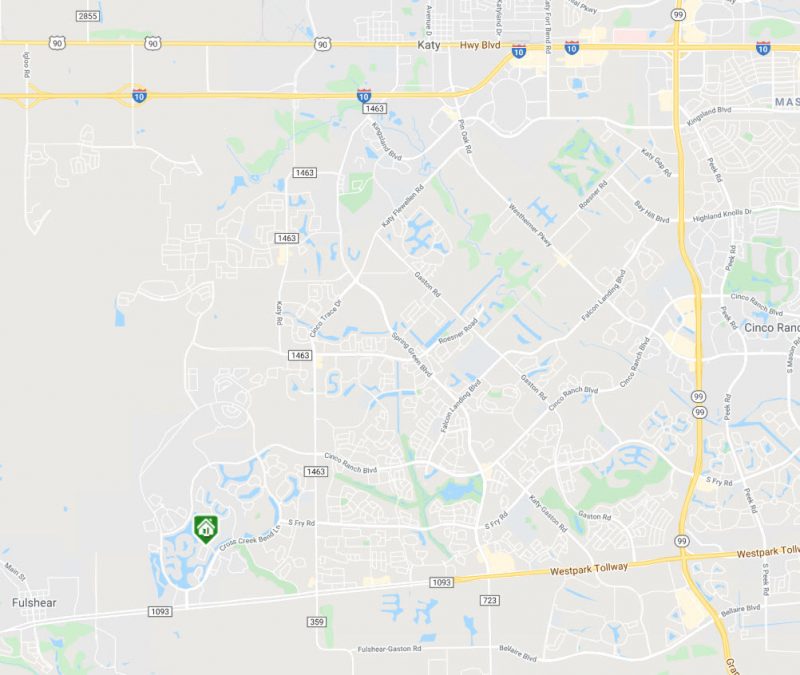 Neighborhood Map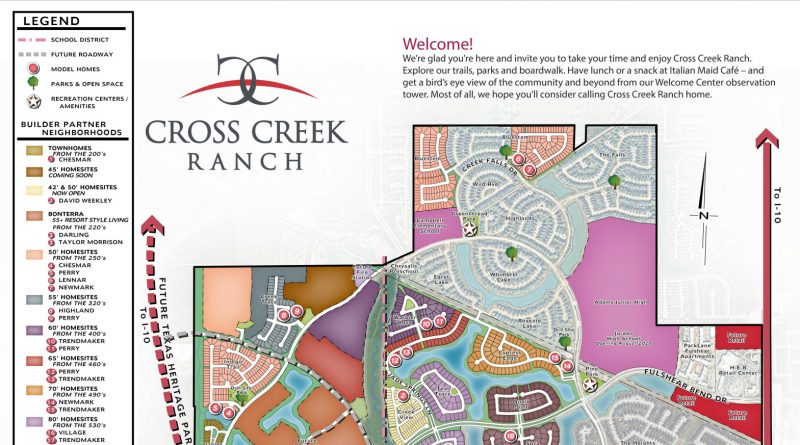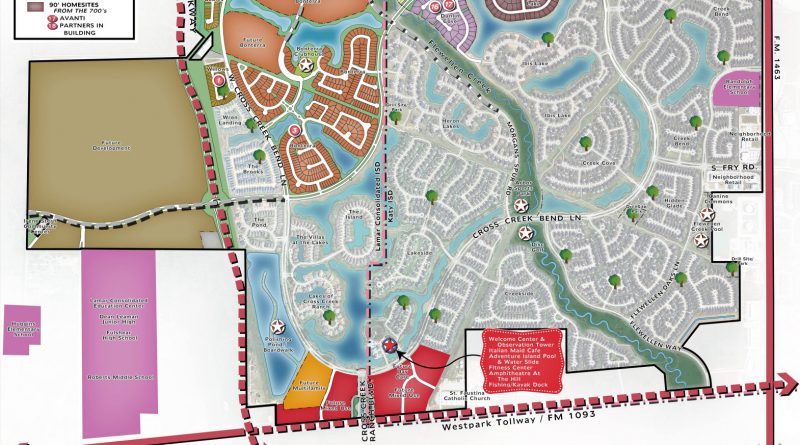 >> See Cross Creek Ranch Amenities for more detailed information.
Commute Times
The following chart shows estimated commute times for this neighborhood.
Place

Miles Away

Peak
Travel Time*

Off-Peak
Travel Time

George Bush Intercontinental Airport

52

60 mins

54 mins

Hobby Airport

41

51 mins

46 mins

Texas Medical Center

35

46 mins

39 mins

Downtown Houston

33

48 mins

37 mins

Galleria

27

38 mins

32 mins

Energy Corridor

19

34 mins

26 mins

Kemah

72

1 hr 18 mins

60 mins

NASA

58

57 mins

1 hr 6 mins

Galveston

82

1 hr 30 mins

1 hr 21 mins
*Peak Travel Time is general 7-9 a.m. and 4-6 p.m. Travel routes vary.
The best way to estimate your commute time is to use Google Maps at the time you commute. Simply enter your work address and the address of the house you are interested in, and Google Maps will estimate your commute time. This time is based on the actual time you perform the search, so use it during your expected commute times.
Click here to estimate your commute time
Schools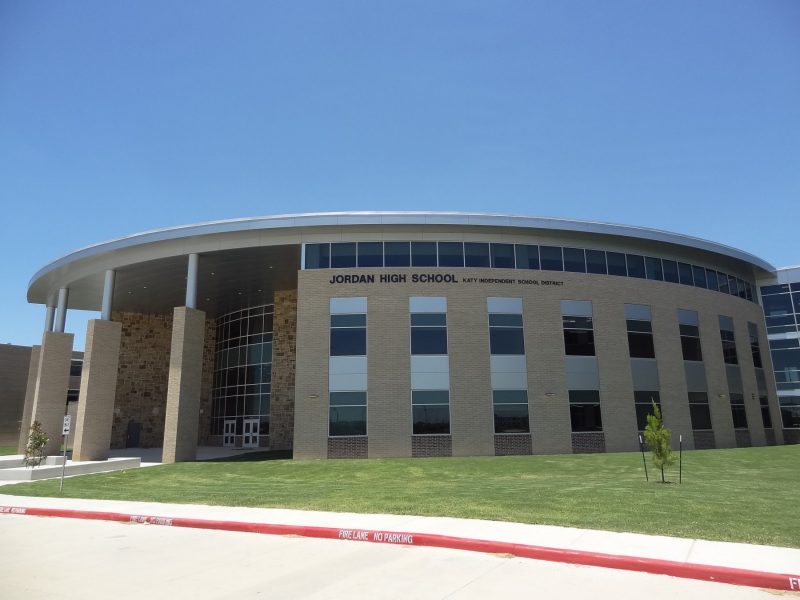 Cross Creek Ranch has good to great schools, depending on which side of the neighborhood you live. The east side of the neighborhood is zoned to Katy ISD, one of the top-ranking school districts in the Houston area. The west side of the neighborhood is zoned to Lamar Consolidated ISD which is a good school district but ranks lower than Katy ISD.
>> See Cross Creek Ranch Schools for more detailed information on schools districts and individual schools.
Amenities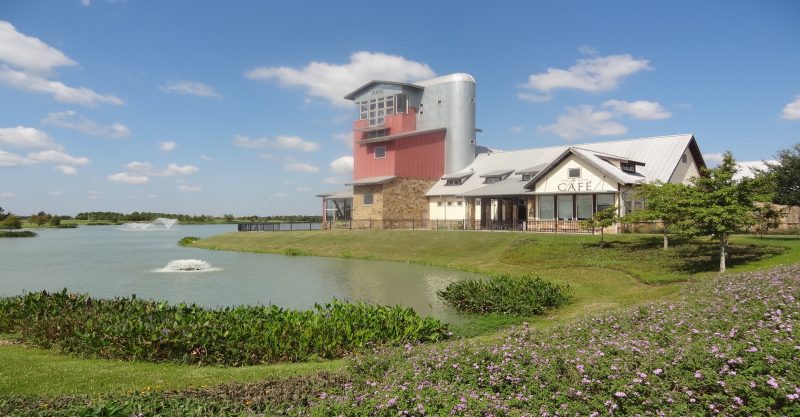 Cross Creek Ranch has the following amenities (view map):
Club House = 1
Swimming Pools = 3
Waterpark = Yes
Splash Pads = Yes
Tennis Courts = Yes
Parks/playgrounds = Multiple
Walking Trails = Yes
Lakes = Yes
Golf Course = No
Dog park = Yes
Disc park = Yes
Fishing = Catch and Release
Amphitheatre = Yes
Boating = Non-Motorized
Sports Fields = Lacrosse, soccer, baseball, basketball, volleyball
>> See Cross Creek Ranch Amenities for more detailed information.
Things To Do
Besides the wonderful Cross Creek Ranch Amenities, there are lots of fun things to do in nearby Katy:
• Meadowbrook Farms, Cinco Ranch, WillowFork, Falcon Point golf courses
• La Centera shopping and dining center
• Katy Monty Ballard YMCA
• Katy Mills Outlet Mall
• Typhoon Texas Waterpark
• George Bush Park with bike trails
• Great Southwest Equestrain Park
• Live music and dancing at: Baker St Pub, Mo's Place, Katy Vibes, and Wildcatter Saloon
• Momentum Indoor Climbing
• TopGolf
• Exploration Park
• Dewberry Farm
• No Label Brewing
• Time Square Entertainment
• Katy Main Event
• Movie Theatres: Xscape, Alamo Drafthouse, Star Cinema, Regal Cinema, Katy Mills
• Soon-to-be-built Katy Boardwalk District
>> See Cross Creek Ranch Things To Do for detailed information on these activities.
Home Builders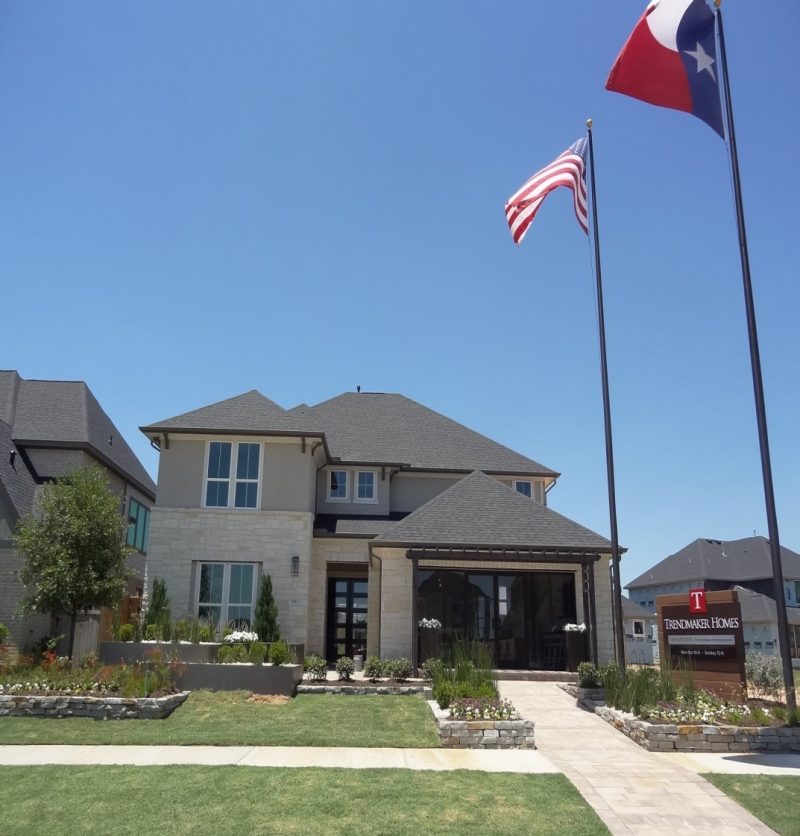 There are 12 builders providing gorgeous, new construction homes for buyers who want something brand new in this neighborhood, including:
Trendmaker
Newmark
Chesmar
Taylor Morrison
David Weekley
Lennar
Perry Homes
Highland Homes
Darling Homes
Avanti (by Trendmaker)
Village Builders
Parntners in Building
>> See Cross Creek Ranch Builders for more detailed information on each of these home builders.
Home Owner's Association
The annual HOA fee, which pays for the amenities, is approximately $1300-2925 (gated, lakefront subdivisions are the higher-end). Go to the Cross Creek Ranch HOA website or call 713-981-9000 for helpful phone numbers, community documents, and utility information.
>> View Neighborhood Deed Restrictions
The assessments are due on January 1st of each year. Every owner has an obligation to pay the annual assessment. If you do not receive a statement, you must contact C.I.A. Services immediately to confirm your balance and ensure it is paid on time. You may pay on-line, and payment arrangements are available by contacting C.I.A. Services. To avoid penalties, please make arrangements by January 31st.
In addition, when a home is sold there is a Capitalization fee and a Foundation fee required at Closing.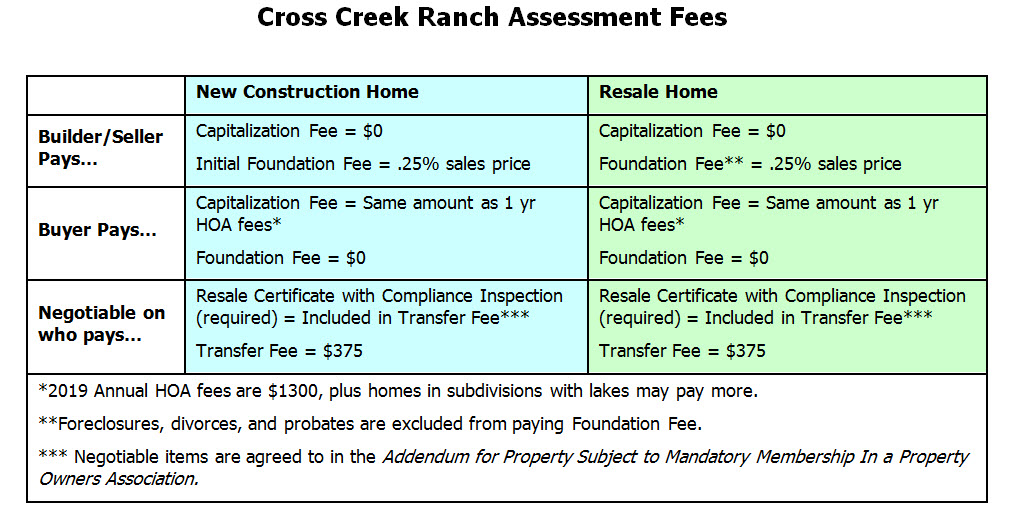 Source: See all the source docs in the Deed Restrictions.
About Foundation Fees
From https://www.crosscreektexas.com/foundation:
"Your Community Foundation Committee (YCFC) gives residents the comfort and pride in knowing that the unsurpassed quality they've come to expect from Johnson Development Corp. (JDC) award-winning communities will be maintained, sustained, and even enhanced throughout the years!
"YCFC is funded through foundation fees (.25%-1.00% of the sales price of the home) collected at each closing.
"As a deed covenant, each time a property is re-sold, a contribution is once again made to YCFC. Hence, as YCFC grows— so does the master-planned development. YCFC funds help create a profound sense of community, above and beyond the boundaries of a traditional community association, through the sponsorship of unique programs, activities, and enhancements in and around all JDC communities.
"One of the newest housing trends in the nation is the establishment of Community Foundation Committees which provide a unique revenue stream that makes it possible for developers like JDC to provide a higher level of services and resources in a manner less intrusive than the standard method of assessments. YCFC at Cross Creek Ranch helps to improve both the CCR development as well as the surrounding community, thereby enhancing our residents' most valuable asset — their home." – Rob Bamford, General Manager, Cross Creek Ranch
"YCFC, an appointed group of community members, works in concert with the Cross Creek Ranch Community Association by reviewing requests for funding and making recommendations of projects believed to best reflect the needs and interests of the Cross Creek Ranch community.
"YCFC funds support expenditures including, but not limited to:
Community events, clubs, groups, and sports
Health and wellness
Technology
Education
The environment
"Enhancement and/or improvement of infrastructure within Cross Creek Ranch
"While YCFC is on the vanguard, it is patterned after successful models in outstanding residential communities throughout the country including Sienna Plantation and Riverstone in Fort Bend County, Texas; Tuscan Lakes in League City, Texas; Spring Island in Beaufort, South Carolina; Summerwood in Panama City Beach, Florida; and Castle Hills in Dallas, Texas."
Children's Catastrophic Fund
From https://www.crosscreektexas.com/foundation:
"Residents of Cross Creek Ranch take pride in knowing their community supports families who are challenged with the financial stress of caring for a child with a chronic, debilitating illness, or congenital or genetic disorder. The Children's Catastrophic Fund (CCF) has been established to help ease financial pressures through grants to deserving families. The fund, supported by foundation fees, says, "We are here for you, and we care." Click here for the guidelines and application."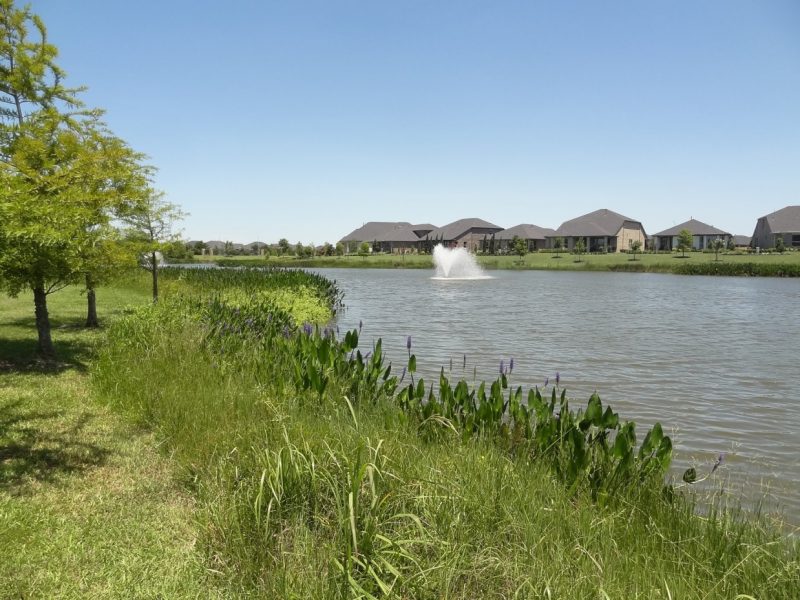 Property Taxes
Unfortunately, property taxes in Texas are among the highest in the country. But before you panic, just remember that we don't have a state income tax in Texas…so one sort of offsets the other. You can read more about Texas property taxes so you are well-informed.
Property taxes in this neighborhood may vary slightly, but are approximately 3.3-3.6 as of March 2020.
One thing I like to point out though…our newer homes tend to be much more energy-efficient than our older homes; so you will save money in energy costs when you buy a newer home. That may help partially offset the higher taxes.
There are tax benefits and other benefits in owning your own home (which can make up for the high property taxes). Please read The Benefits of Home Ownership to learn more. 
To see detailed tax info on Katy subdivisions, read my Katy Property Taxes page.
Utilities
The following chart shows the utility companies that service this neighborhood.
| | | |
| --- | --- | --- |
| Type | Website | Phone Number |
| Electric | | N/A |
| Gas | | 800-752-8036 |
| Water | | 281-346-1796 |
| Sewer | | 281-346-1796 |
| Trash | | 281-346-1796 |
| Phone | | 800-288-2020 |
| Cable/Internet | | 800-xfinity |
See more>> Important Phone Numbers
Trash Days: WCA provides 95-gallon carts for all residents for solid waste (gray lid) and recycling (yellow lid). Collection services are provided every Wednesday between 7:00 a.m. and 5:00 p.m. All garbage must be placed on the curb by 7:00 a.m. to guarantee pick up. For more information about the carts and collection services, please refer to the trash and recycle specification sheets. 
Home Prices
For in-depth market data on Cross Creek Ranch, Download the current Cross Creek Ranch Market Report
>> To find out what your home is worth, sign up for a professional (not automated) Cross Creek Ranch Home CMA
Bonterra the 55+ Community of Cross Creek Ranch
Bonterra at Cross Creek Ranch (map) is a gated 55+ community featuring large one-story homes and resort-style amenities including:
Clubhouse with card and billiards room
Fitness center and exercise rooms at the clubhouse
Lagoon-style pool with pavilions
Tennis courts
Fire pit
Bocce ball
Pickleball
Hike and bike trails and other amenities available to all CCR residents
This community is designed to provide a 55+ social scene where you can live like you are on a permanent vacation. There is a Lifestyle Director who plans fun events throughout the year such as: Margarita Mondays, Mad Hatter Tea Parties, potluck parities, glamorous Hollywood-style parts, and Hot Havana Nights.
Phone: 281-207-6682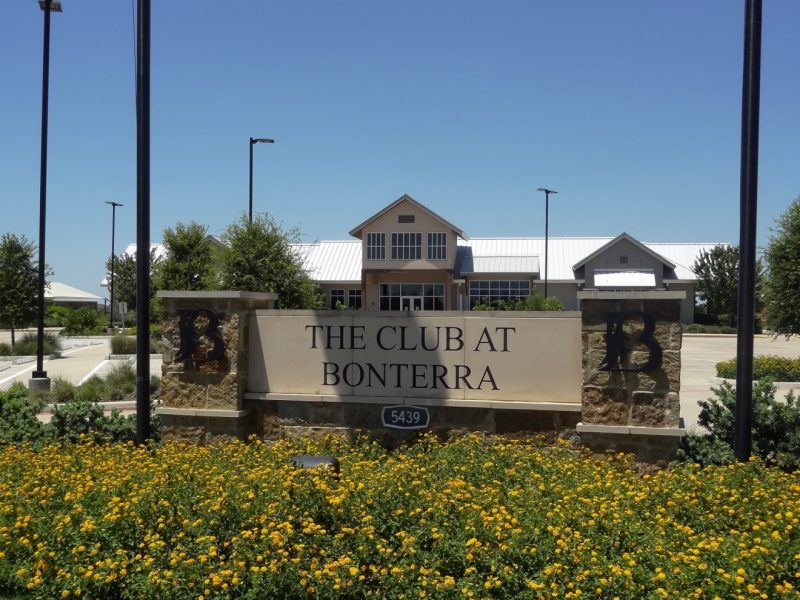 Pipelines
Crude Pipeline
A TEPPCO underground crude pipeline runs through Cross Creek Ranch. Read more: Pipeline Basics by US Dept Transportation.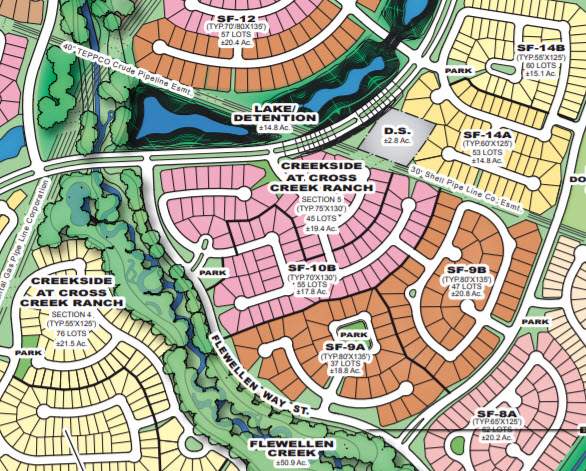 Seaway Pipeline
From Wikipedia:
"The Seaway Crude Pipeline System (SCPS), commonly known as the Seaway Pipeline, is an oil pipeline system which transports crude oil between Cushing, Oklahoma and Freeport, Texas, and through the Texas City, Texas Terminal and Distribution System on the Gulf Coast of the United States. The Seaway is an important crude oil transfer link between two petroleum regions within the United States."
Although Seaway shipped oil north (to Cushing) for many years, in June 2012 the flow of the system was reversed to ship oil south (out of Cushing). (Source: Wikipedia)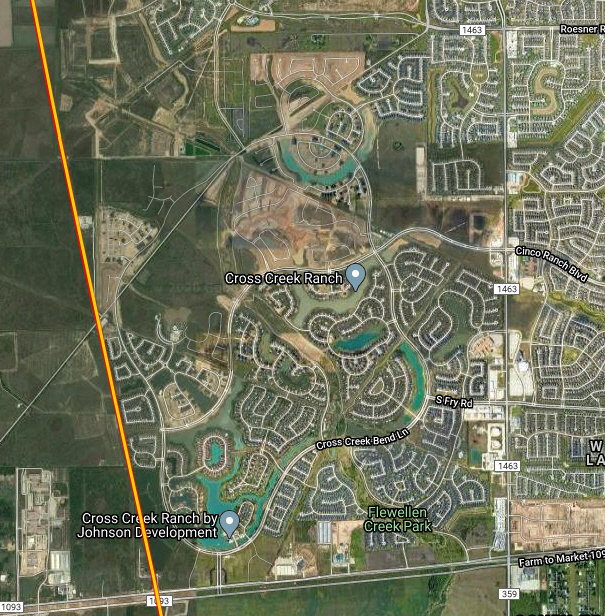 See also: https://seawaypipeline.com
Wildlife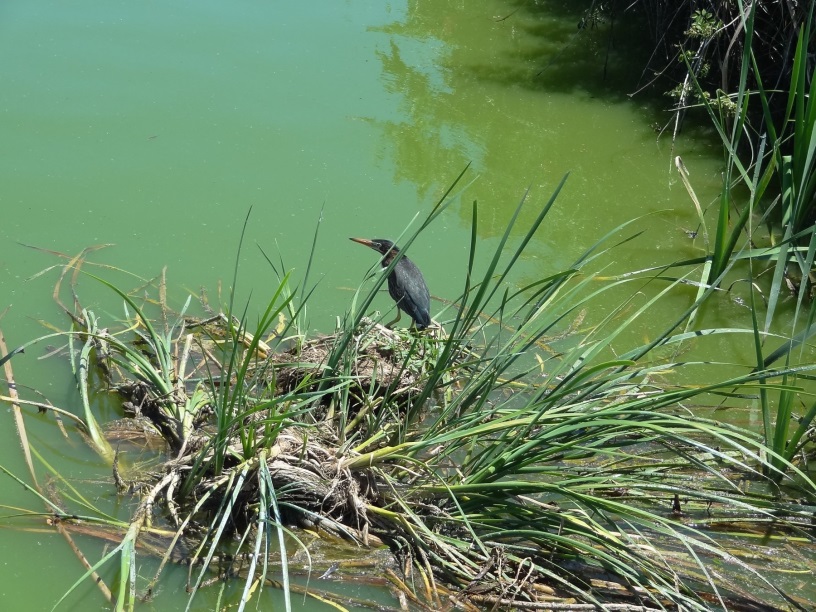 Because of the ecofriendly design of this neighborhood, natural wildlife is abundant.
Here is detailed information from the HOA Website:
"The natural beauty of Cross Creek Ranch is what draws many residents to the community. This is also the environment for many of Texas' native animals. As the weather continues to warm, residents may notice what appears to be an increase in wildlife sightings. Just as we head out doors to enjoy the summer weather, so does the surrounding wildlife. Alligators, snakes, deer and number of other animals that were here long before the houses and businesses were built and these animals continue to live in our community. While it may be a bit of a surprise or unsettling to see an alligator or a snake, all are naturally fearful of man and will turn away if not antagonized. The best plan of action is one of avoidance: residents should be mindful of where they are walking, keep pets on a leash, not to feed the animals, avoid tall grasses and the edge of the lakes.
"BE GATOR SAFE!
DO NOT feed or entice alligators. Alligators overcome their natural shyness and become accustomed or attracted to humans when fed. It is now a Class C misdemeanor, punishable by a fine of up to $500, to intentionally feed an alligator. 
DO NOT throw fish scraps into the water or leave them on shore. Although you are not intentionally feeding alligators, the end result can be the same. 
DO NOT let your pets near them. Keep your pets on a leash and under your control while walking in the neighborhood
DO NOT get too close to them.
DO NOT swim or wade in the lakes
DO NOT agitate or tease them.
DO NOT try to catch one.
"Alligators are an important part of Texas Coastal History and play a key role in the ecology of Texas wetlands statewide. They occur in coastal marshes and other wetlands within 120 Texas counties. The department receives over 300 calls each year regarding alligators perceived as problems or nuisances. The majority of these complaints involve alligators being observed in natural habitat, roadside ditches or other wetlands adjacent to alligator habitat. It is common to see alligators in many types of wetlands that occur throughout the state. As with all wild animals, people should treat alligators with respect. Good judgment can eliminate incidents.
"If you have any questions or concerns about the wildlife or alligators in Cross Creek Ranch, please contact C.I.A Services at customercare@ciaservices.com or 713-981-9000."
Fort Bend County Animal Services: 281-342-1512
If you have spotted wildlife in the area, please click the link below to learn more about them, and other urban wildlife: 
---
Please share this info with your Friends!

Amazing Real Estate Tools – To Improve Your Journey
  Helpful Videos by Sheila

Please forgive me when I look up a lot as I think of how to say what I want to say. I'm a Realtor, not a professional videographer! ;-D

If You Think This Website is Great, Wait 'till You Get Me As Your Agent!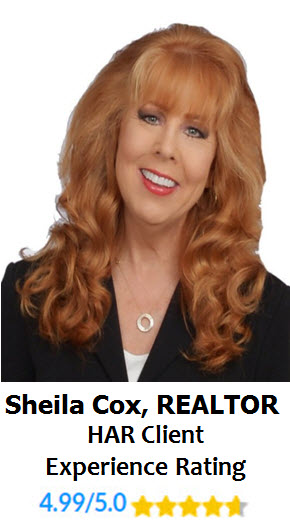 Candid Advice—I promise to give you candid advice on all homes and areas so you can make the best decisions. I won't ignore potential defects that can cost you money, or effect your resale value, in the future. My job is to protect you from defective homes as much as possible while helping you make a sound financial investment. (Read client testimonials)
Local Area Expertise—This isn't just my business…it's where I work and live (for 20 years) so I really know the area. I will help you narrow your options and find the best neighborhood for you based on your specifications. For long-term resale value, the neighborhood you choose is just as important as the home you buy. (Download my Ultimate Cross Creek Ranch Guide)
Great Data—I will give you the most in-depth data you have ever seen…to help you make the wisest decisions. This includes a professional CMA when you are ready to purchase a specific home…so you don't pay too much. Plus, my proprietary House Report (see sample) includes the data and information you need to ensure that you are making great home purchase. (Also see Pricing a Home Correctly)
Best Home Searches—Yes, you can search on your own, but no other home search available can filter down to the school level…and filter out the subdivisions that may be known to flood. Tell me exactly what you want, and I can narrow down your options better than any search you have access to. (Request a Custom Search)
Easier Process—Moving your family (and possibly changing jobs) is stressful enough. I'm your transaction manager and will guide you, step-by-step, through the process so you never miss an important deadline. I assist with inspections, repair negotiations, home warranties, HOA compliance inspections, hazard insurance, surveys, appraisals, title commitment, home warranties, title company, and more. (View helpful videos on my YouTube channel)
Network of Experts—My network of experts can make your transition to the area as smooth as possible. Need a painter, electrician, mover, insurance company, etc.? I can help! 
How I Work to Protect You
My job isn't "just" helping you find a house to buy…I'm helping you buy a home. There are over 100 tasks that I perform for you during the purchasing process. I'm looking out for you every step of the way and keeping my eye on the listing agent, the seller, the builder (if applicable), the lender, the inspector, and the title company. I'm on your side because I'm YOUR agent. I help with price analysis and negotiations, legal paperwork, inspections, repair negotiations, home warranties, HOA compliance inspections, hazard insurance, surveys, appraisals, title commitment, home warranties, and more. I have the expertise to help solve complicated problems that often occur in the process. Real estate is a huge financial and legal commitment. Don't you deserve to have a Five-Star real estate agent on your side? 
Please read:
⇒  Does My Agent Really Represent Me?
⇒  How Real Estate Commissions Are Paid
Take a look at a sample House Report that I do for my clients. This is the extra "due diligence" I do for you, to make sure that you are getting a great home. This is when I triple check taxes, schools, aerial maps, sex offenders in the area, flood zones, etc. NO other agent in the world does this! Check out p. 27 regarding the sample Flood Map info I provide.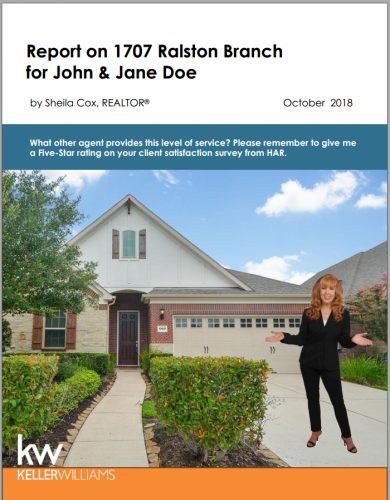 Client Reviews